Do you still remember the summer of 2019?
A group pf people gathered in Kecheng Quzhou.
They work together to chase their dreams.

2019 Aug. 29th
China Motorsport City program officially landed.

It means the possibility of racing dream of ordinary people and the development of China automobile after market.
△ overall blueprint
China Motorsport City locates in Jiuhua village Kecheng district Quzhou City. This project is included the Gridhrakuta mountain national forest sports town 3+2+2 space layout plan. The core part of Automobile Adventure Area include Passionate Track, Automobile Development and Creative products Center, Automobile Modification Center, Tourism and Commercial comprehensive supporting area , Automobile Healthy Center.

Time flies, it is already 1and half month past for this summer.
I believe you who have the racing dream must be very curious about this program
Today, Hanwei Motorsport is lifting the veil of racing exploration area, allowing everyone to know what is the future looks like.

China Motorsports includes 20 ttypes of tracks( as shown in above pic)
After the reviewing of the blueprint, I believe you are itching to have a try. No hurry, let's learn more about this program.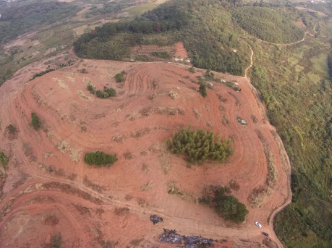 △ Shot at 8h Oct 2019
Does your heart skipped a beat,
When you are longing for a adventure in forest,
experiencing all kinds of racing.
Project construction is proceeding in an orderly manner. We need to thank the efforts of all the supervisory personnels, constructors, and all the fans who are expecting the program so much.
We are expecting the completement of China Motorsport City.
We are yearning for galloping track, and experiencing the thrill and excitement.
We are forwarding to fulfill our racing dream and win the championship.




Good News
China Motorsport City will launch new rally event
Hey, my friend!
Come with your ambition.