There's a bunch of people riding through the jungle
There's a bunch of people field for home. Champion for dream
There's a bunch of people shouldering the future of China Auto Sport
Although time crumbles everything,
the racing dream is still deep in their heart.
Now, a place in Kecheng can help you forget the annoyance and fulfill the dream of passionate racing.
August 29th evening ,the launching ceremony of China Motorsport City was held in Shuitingmen Square. It is the first Auto sport theme project which is the joint project of Keqiao Government and Geely Group.
China Motorsport City locates in Jiuhua village Kecheng district Quzhou City. This project is included the Gridhrakuta mountain national forest sports town 3+2+2 space layout plan. The core part of Automobile Adventure Area include Passionate Track, Automobile Development and Creative products Center, Automobile Modification Center, Tourism and Commercial comprehensive supporting area , Automobile Healthy Center.
Tang Feifan --Deputy Party Secretary& mayor, Li Xingxing--Vice President of Geely Group& Chairman of Zhejiang Shoulashoquanxing Investment Management Co., Ltd , Xu Lishui--party secretary of district committee, and officers of the district government -- Xu liangtu, Liu Min, Bao Jihong present themselves in the ceremony.
In the ceremony, 2 VCR has been played. These 2 VCR is the dream of many people. China Motorsport City is the new direction of Geely Group, is the beginning of fill the world with Geely element, is the dream of Han Wei, is the wonderland of racers.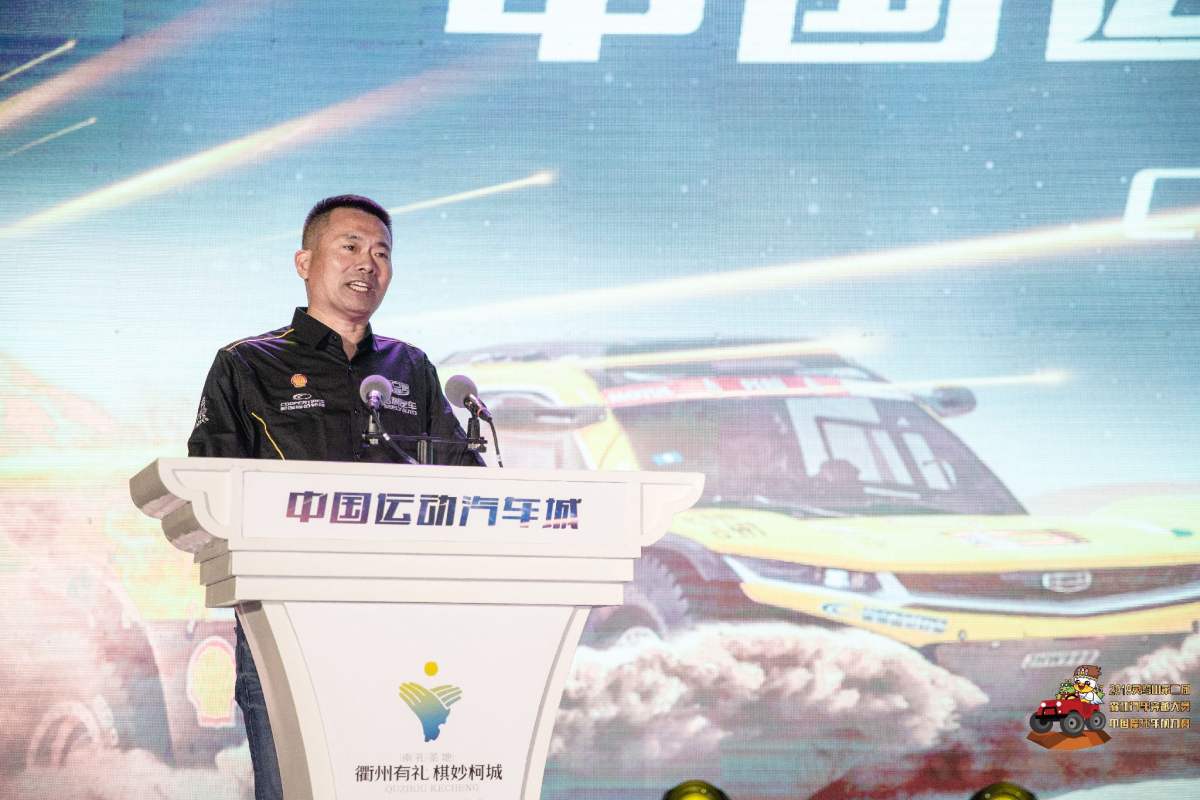 Hanwei Motorsport gains glorious achievement after 12-year development. No body knows how many difficulties laid in the way to the success. Han Wei shows no fear in front of all these obstructions.
He choose to insist in racing career and stay with his partners and friends. China Motorsport City project is his dream, and also the opportunity to those civilian racers.
▲ The establishment of Federation of Automobile and Motorcycle sports of Quzhou
Helping civilian racers to fulfill their dreams is not only the dream f Geely and Hanwei Motorsport, but also the dream of Quzhou Government. This program is the perfect express of nationwide fitness program.
2020, Hanwei Super League is coming. If you want to take part in, just come, no extra preparation is needed. Brand New competition system will be the new rally standard, extend the domestic rally circle. China Motorsport City will become the benchmarking program of automobile after market with the largest scale, best service, most comprehensive function.
Geely's dream is filling the world with Geely element.
Han Wei's dream is help civilian racer to meet dream racing goal.
Luffy's dream is to become the king of sea poacher.
Then, what is your dream?
Dream is motivation.
Let's fight for our dream!