"Dakar is my dream,
I must come to challenge, and will come again in 2020! "
—— Han Wei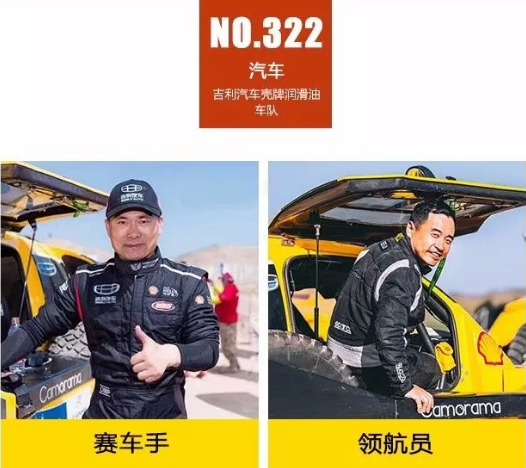 They are about to embark on a new journey in Dakar
They are about to take everyone's expectations and pride
They are about to drive through the desert and cross the field
Car Group No. 322 Han Wei, Liao Min fight!
We wait for you to explore the new world of off-road
Route of the first edition of Dakar, Saudi Arabia
Explore the vast land of the largest country in the Middle East
2020 Dakar is all unknown challenges
△ 2020 Schedule map
January 5, 2020 Stage 1
Jeddah > Al Wajh
752km- SS : 319km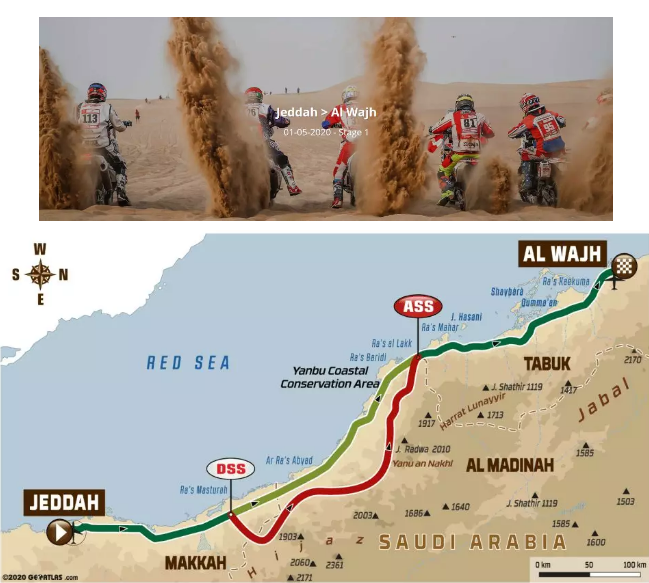 This stage has all the characteristics of a rally: speed, corners, sand dunes, stones, etc. This mini Dakar cannot be underestimated.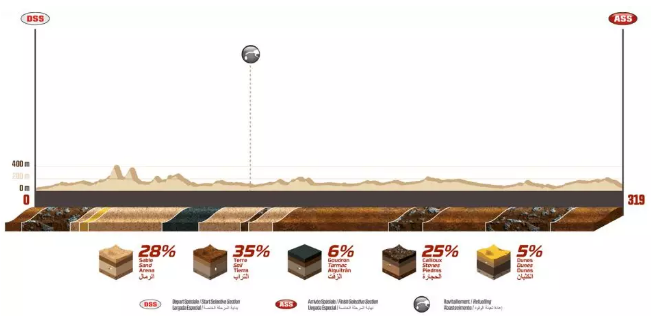 January 6, 2020 Stage 2
Al Wajh > Nemo
401km - SS : 367 km
In this stage, participants will feel more and more difficult to navigate in Saudi Arabia, but experienced participants are acceptable. For motorcycles and quad bikes, this is also the first part of the "super marathon" phase.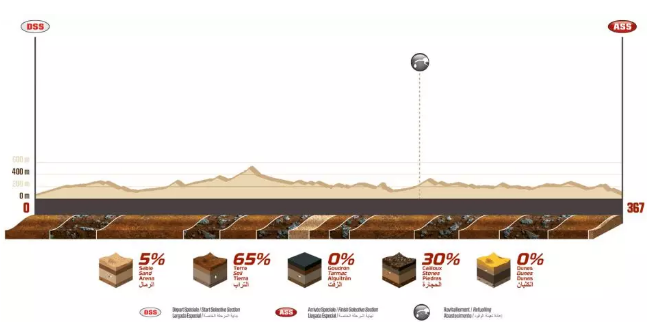 January 7, 2020 Stage 3
Neom > Neom
489 km - SS : 404 km
This stage takes participants to the border with Jordan, and there will be a series of canyons and mountains for them to explore. In this special stage, Dakar will reach the highest point at an altitude of 1400m.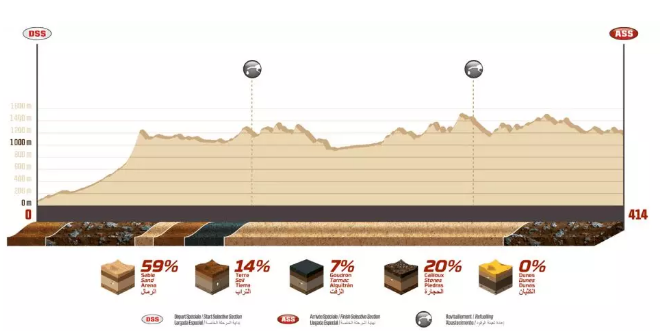 January 8, 2020 Stage 4
Neom > Al Ula
676 km - SS : 453 km
During this day's schedule, contestants will find a proportion of sandy and gravel sections on most tracks. The route of the stage will pass the Nabatai Temple, and history lovers will surely take out their cameras to take pictures.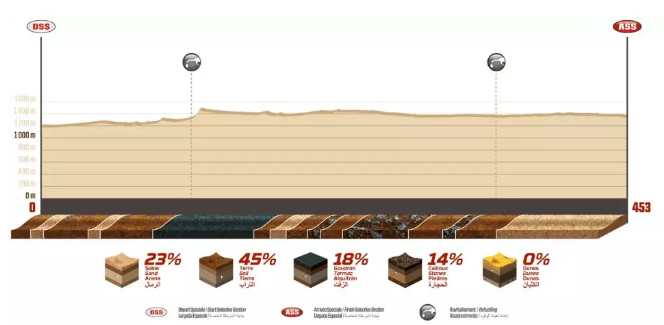 January 9, 2020 Stage 5
Al Ula > Ha'il
563 km - SS : 353 km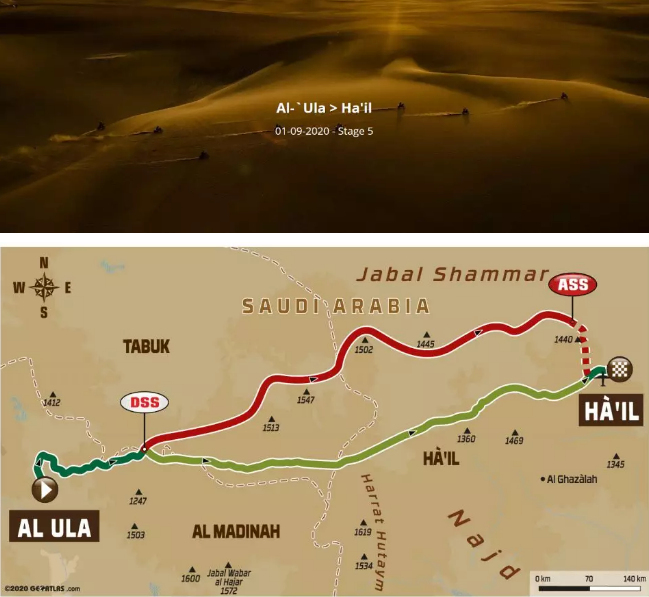 This stage will be in a sandy environment. Participants need to use the huge rock as a landmark to identify the direction to avoid deviating from the correct driving route! The all-day track is full of sand dunes and occasionally desert grass, such downhill sections will require higher driving skills.
January 10, 2020 Stage 6
Ha'il > Riyadh
830 km - SS : 478 km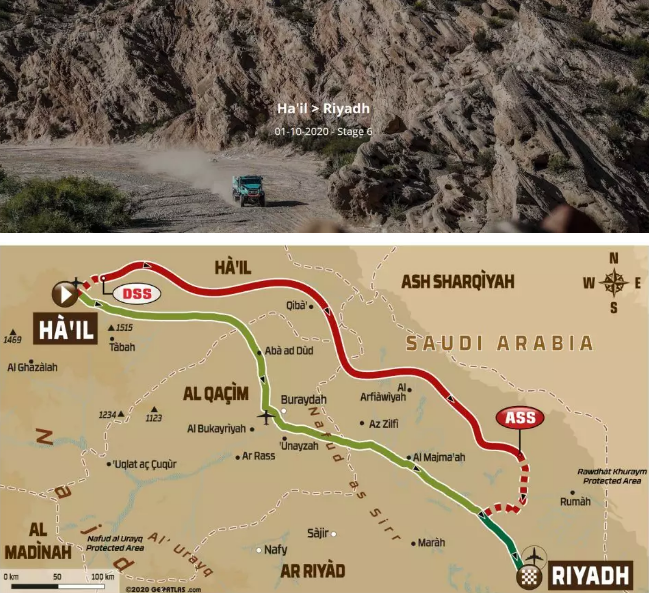 100% sand is special to this stage, and professional drivers will dominate the dunes. (Participants who have honed their car skills in the Sahara Desert will definitely have the upper hand.)
January 11, 2020 Rest Day
Riyadh
January 12, 2020 Stage 7
Riyadh > Wadi Al-Dawasir
741 km - SS : 546 km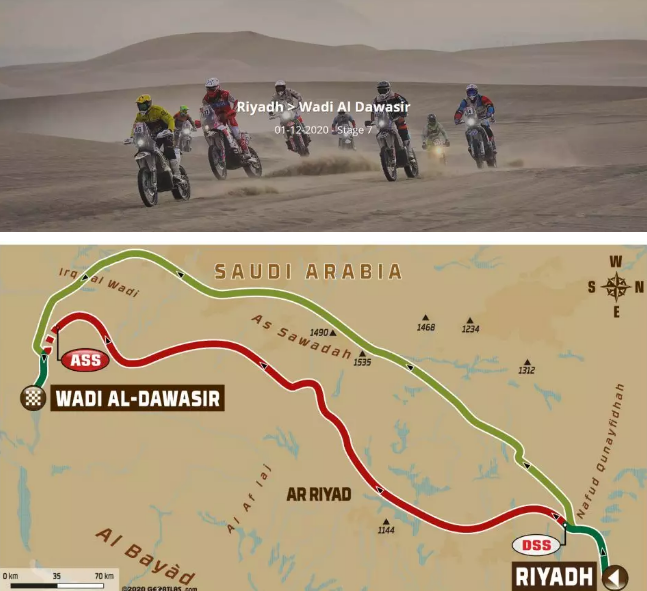 This is the longest stage in Dakar 2020 and one of the most changed. The dunes are scattered throughout the route, and the driver must cross a few kilometers of dunes. In these sections that need to be climbed, there are many fan-shaped areas at intersections alternately, and the navigator must always be vigilant.
January 13, 2020 Stage 8
Wadi Al-Dawasir > Wadi Al-Dawasir
713 km - SS : 474 km
During the course of driving south, the contestants will discover the beautiful scenery of mountains, valleys and so on. The color contrast is amazing: for example, the black stones on the white sand beach ... At the same time, this race contains a straight line of up to 40 kilometers, which will satisfy those pure speed madmen. There were only a few dunes on the day, which required the contestants to have considerable flexibility.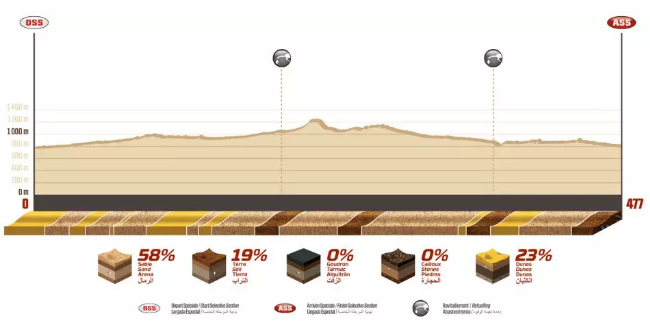 January 14, 2020 Stage 9
Wadi Al-Dawasir > Haradh
891 km - SS : 415 km
After this long stage, Dakar is ready to enter the "empty zone". This test is the driving accuracy of the contestants. This stage is dominated by hard ground. For those who are not careful enough, there are still certain difficulties. After reaching Harad, which is dominated by oil and agriculture, the game will enter a new stage.
January 15, 2020 Stage 10
Haradh > Shubaytah
608 km - SS : 534 km
The marathon stage test is the highest quality of rally runners-endurance. Participants will enter the empty off-road zone, which is not a place to relax the vigilance, because the last 30 kilometers of route just pass through the dunes. Night falls! Drivers can only arrive safely if they help each other.
January 16, 2020 Stage 11
Shubaytah> Haradh
744 km-SS:379 km
When you set off, please open your eyes and watch the 80-kilometer strange landscape: the most beautiful sand dunes in Saudi Arabia. Participants will follow the footprints of the first black gold prospectors in the area to reach their destination, and the marathon stage is about to end.
January 17, 2020 Stage 12
Haradh > Qiddyah
447 km - SS : 374 km
This last stage, composure is absolutely essential, because the ranking can still be changed. The pilot of the last 100 kilometers will still encounter as many problems as the previous week, but the finish line is not far away! Without affecting the overall score, the winner of the "Qiddiya Trophy" will also be selected for the special section of up to 20 kilometers.
January 17: End of the competition and awards
Dakar will be the first world-class sports event held in Zidia. This huge building complex is about 40 kilometers away from Riyadh and has attractions such as theme amusement parks, world-class sports facilities and multidisciplinary art centers. It will be officially opened to the public in 2022.
The charm of Dakar 2020 is more than that
Han Wei, Liao Min, we are waiting for you to explore the unknown world
Han Wei, Liao Min, we are waiting for you to fight in Dakar 2020
Han Wei, Liao Min, you are the pride of Chinese off-road