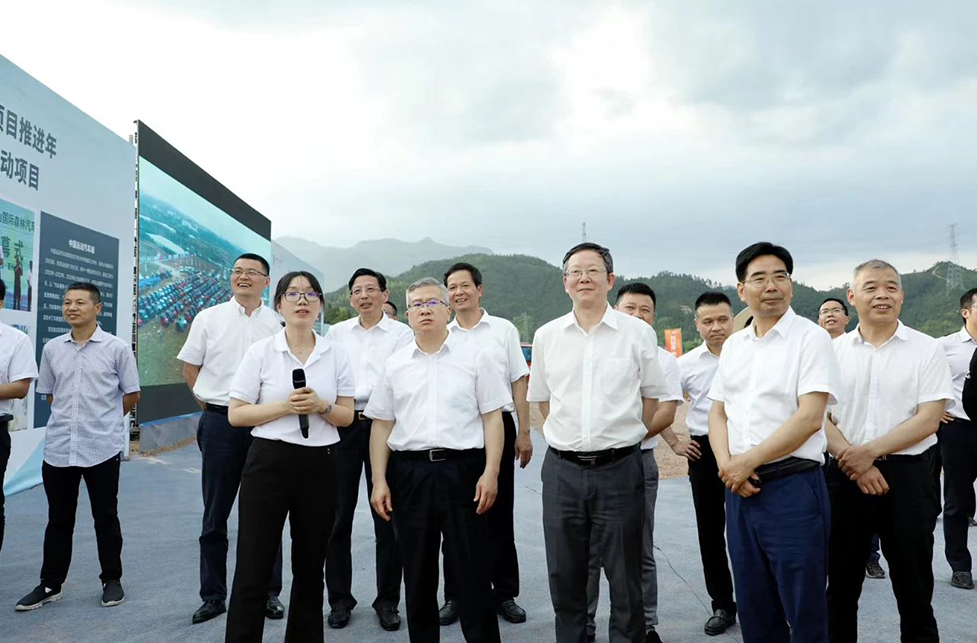 On May 11, 2020, Xu Wenguang, Secretary of the Municipal Party Committee-- Wu Guosheng, Director of the Standing Committee of the Municipal People's Congress--Zhou Weijiang, Deputy Secretary of the Municipal Party Committee and Chairman of the CPPCC National Committe--Zhou Wei, and leaders from all relevant departments and eight blocks in the city; accompanied by Deputy Mayor and Secretary of the Kecheng District Committee Xu Lishui and Deputy Secretary of the Kecheng District Kecheng and and District Governor Jiang Guoqiang, walked into China Motorsport City and reviewed Kecheng's blueprint and determination to empower the city with sports and revitalize the countryside with sports.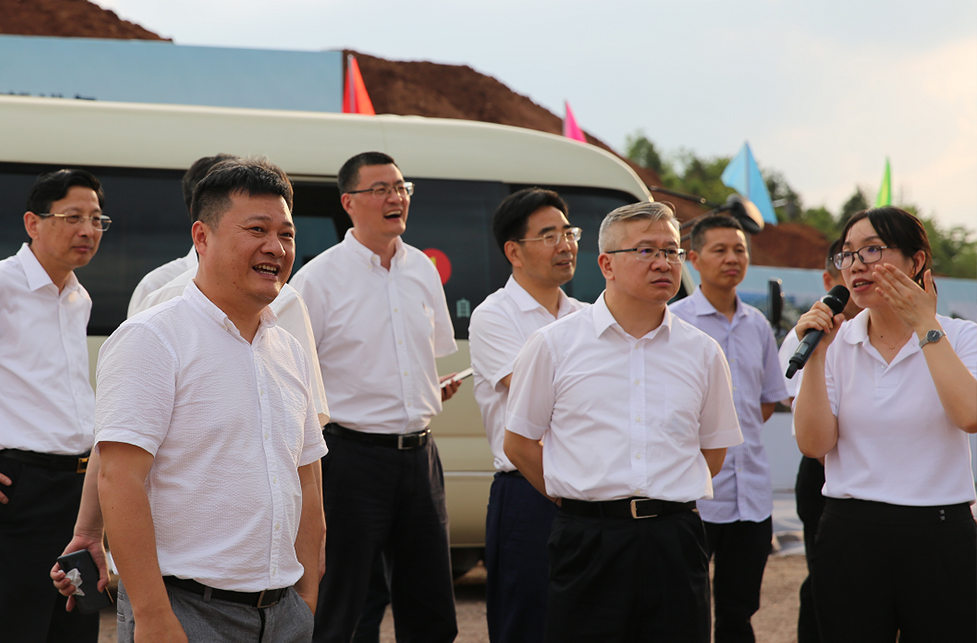 Since the summer of 2018, with the care, encouragement and support of the main leaders of the municipal party committee, the China Motorsport City project is progressing rapidly. April 9, 2019, Kecheng District joined hands with Geely, the official contract signature ceremony of China Sports Automobile City project with total invest of 10 billion yuan was held . August 29 of the same year, the China Motorsport City project was officially launched. Afterwards, land transfer, land expropriation, and grave relocation, a policy-handling battle started in the project location, and achieved great success, ensuring the rapid progress of the project.
01 PART
China Motorsport City. Project Brief
The China Motorsport City Project locates in Jiuhua Township, Kecheng District, with a planned area of about 3,000 acres and a total investment of 10 billion yuan, of which the first phase investment is 3.5 billion yuan, and the construction period is 2020-2022. It is planned to invest 300 million yuan in 2020. At present, China Motorsport City has completed an investment of 60 million yuan, and the off-road track area and kart track area have begun to take shape. The completion of the project will create five major sectors: passion track area, automobile R&D and cultural and creative area, automobile modification area, tourism and commercial comprehensive supporting area, and automobile health care community. More than 20 high-level sports car events will be held each year, which is expected to attract More than 1.5 million tourist, driving the region to increase annual tourism income by more than 3 billion yuan, providing direct employment of more than 3,000 people, and creating indirect employment of more than 10,000 people.
02 PART
China Motorsport City. Modification Workshop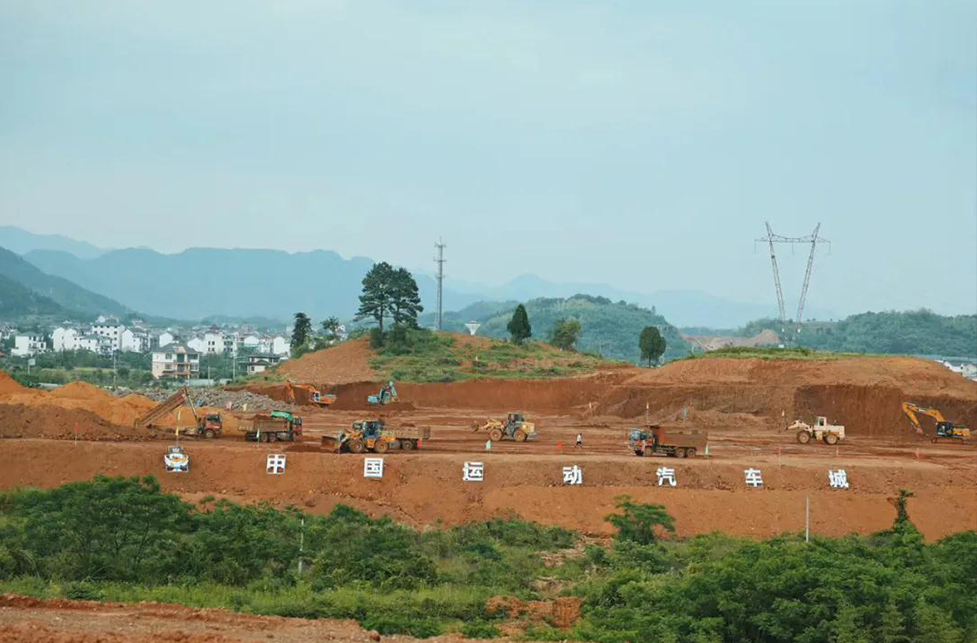 △ 改装工厂区域土地平整中 Modification Workshop Construction Site
2020年3月,中国运动汽车城•改装工厂正式开工。 Construction of Modification workshop started in March 2020.


03 PART
中国运动汽车城 China Motorsport City




正是江南好风景 Great view in South China




2020 Zhejiang•Quzhou major project promotion


Fist and Palm Salute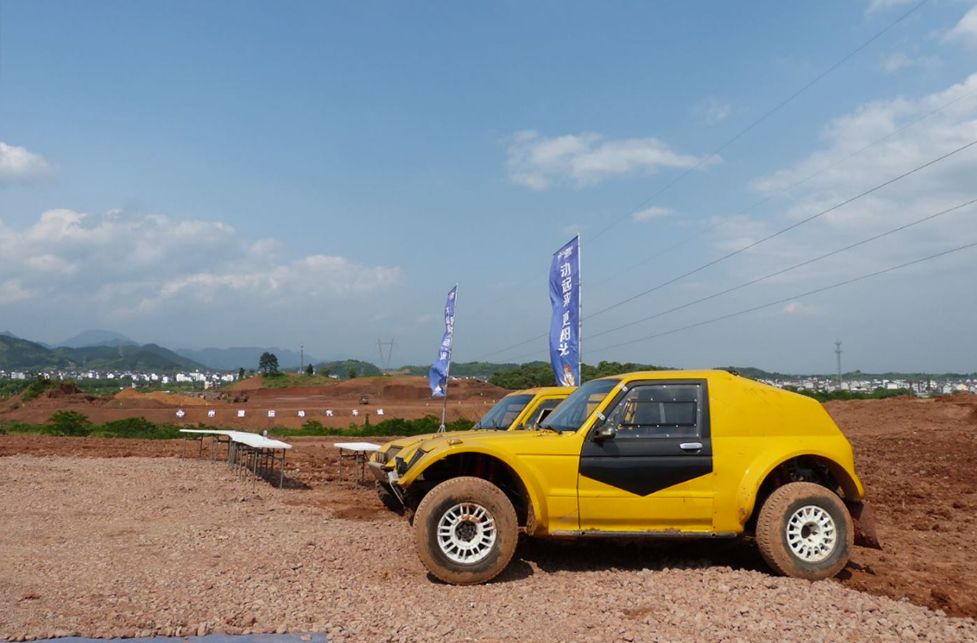 Mini Yellow Buggy, Nice to see you again




Exerciser with good luck
The project is China's first forest sports car city, a world-renowned forest sports car event resort, and a unique forest sports car holiday preferred place, which can drive the automobile, sports, cultural and creative, science and technology, global tourism and other industries in the border regions of the four provinces. Integrate development and become a beautiful new business card of "Dynamic New Quzhou, Beautiful Garden City"!
04 PART
China Motorsport City. VESPA PROJECT
2020 June
VESPA OFF-ROAD. SUPER LEAGUE
Experiential camp, racing camp will be launched in succession
Coming soon
VESPA LEAGUE BRIEF
Full equipment provided by Organizer
No worry about the vehicle, backup team, equipment, photography.

Super Grand Prix
6.5 million bonus
Stage award, Annual award, Annual Rookie, Female group Award
Provincial Champion etc are waiting for you
Low Threshold
Low Threshold
Racing anytime, ordinary driver's license is qualified
Full coverage service with low charge

Quzhou Ttrack. China Motorsport City
About 2km track length
Off-road rally style terrain
More than 10 obstacle
Stage for racers to show their operation technique
High speed track design
Is a challenge for drivers operation skill
Exciting and breathtaking racing field
Combination of ornamental and entertaining value

Location
Quzhou. Zhejiang
China Motorsport City
3h racing . consumer radiation circle

High speed rail circle: Hangzhou, Wenzhou, Shanghai, Nanjing, Suzhou, Shangrao, Nanchang, Changsha, Fuzhou, Xiamen, Hefei
Flight Circle: Beijing, Dalian, Qingdao, Jinan, Chongqing. Kunming, Haikou, Chengdu, Shenzhen, Guiyang